"To develop the habit of reading is to establish a haven for oneself from practically all of life's sorrows." — William Somerset Maugham
Each year, the majority of people set a goal to read a specific amount of books. However, they, like the majority of New Year's resolutions, fade into obscurity like every other unfulfilled word.
There are various advantages to reading well-written books. They can help your mind think more deeply, educate you about your subject, hone your skills, alleviate your concerns, and overall assist you in reaching the next level. Whatever your subject of study or interests, it is critical to develop a continuous pattern and habit of reading beyond your horizons.
If reading is a habit you'd like to develop, there are some practical ways to go about it, particularly if you frequently stray from your reading goals.
However, it is critical to begin with a strong desire to read and grow as a result. Consider reading as a pleasurable, beneficial, and transformative activity that will ultimately benefit your life. With this approach, you'll become more deliberate about the books you read, identifying areas in your life that could use development and committing to progressing to the next level through the reading of the appropriate books.
Here are some suggestions to help you develop a more consistent reading habit:
1. Establish Your Reading Objectives

To establish a reading habit and culture, it's critical to begin with a purpose. This objective should be specific and supported up by a rationale.
Consider how a consistent reading routine might help you grow in all aspects of your life—spiritual, academic, career, and relationships, to name a few. When you can connect concrete reasons and a purpose to your objective, you'll be more driven to press through and accomplish it.
For some, the objective may be to read 24 books in a year. Another person may have a 12-point aim, depending on a variety of reasons. Once you've assigned a numerical value to your reading objective, divide it into smaller targets.
For instance, reading at least one book per month toward a larger goal of 12 novels in a year. Make a concerted effort to make it a pleasurable activity; avoid viewing it as a tedious work.
2. Create a Monthly Book List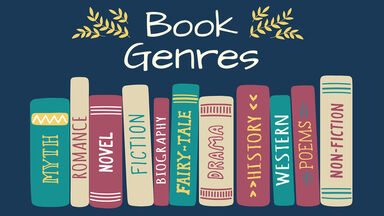 Once you've established your reading target for the year, you'll need to back it up with a list. Make a list of the fantastic books you wish to read. Inquire of friends and mentors for referrals. It's critical to maintain a diary, notepad, or excel spreadsheet with a list of books you'd like to read each month or even year.
By being deliberate with your reading list, you may maintain focus on your ultimate goals and avoid snooping at any book that passes you by. If you believe that reading marketing/sales books might benefit your career path, create a list of some excellent marketing books and read them.
Additionally, a reading list will assist you in remaining organised. Take it a step further by attaching a journal to that list, complete with start and completion dates, key notes or lessons, to assist you in conveniently ticking off each book once you're through. Take note that reading these books does not imply that they should be discarded afterwards. A list and journal with notes about your thoughts will motivate you to revisit them months later, just in case you're in need of inspiration.
3. Read at least ten to twenty pages per day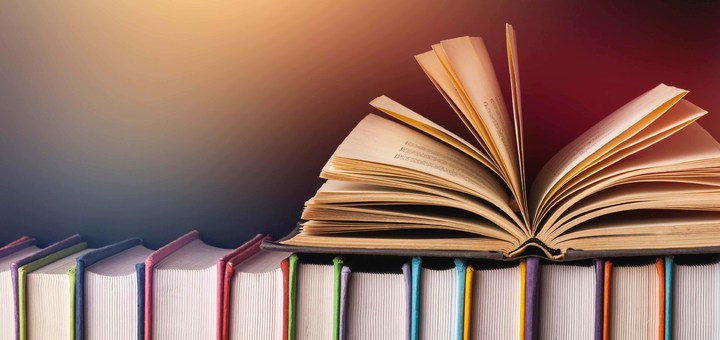 If you're hoping to establish a consistent reading schedule, allocating a specific number of pages every day would be ideal. Consider allocating at least 10-20 pages per day for reading, especially if your schedule is hectic. This procedure will assist you in remaining focused as you work toward completing your daily objective of a certain number of pages. Concentration breeds efficiency, and reading will quickly become a way of life for you.
When you read, take an active role. Avoid rushing through, but rather take the time to comprehend and participate in the reading process. This manner, you'll remain receptive to learning and capable of imparting knowledge to others when the occasion presents itself.
4. Invest in Reading-Encouragement Tools
When it comes to efficiency, it's critical to invest in the correct tools that can help you establish a more efficient reading pattern. For those who like hard copy books, try creating a dedicated reading area with a suitable table and seats to aid with concentration. This manner, you'll gradually become accustomed to the space and anticipate your reading time.
Mobile apps, tablets, news aggregators, ebook readers, and other online tools genuinely perform well for the majority of people today. Because the world is digital, the majority of individuals choose to have their convenient mobile appliances to assist them in staying on track with their goals. Determine which tools are most effective for you and invest in them.
5. Establish Reading Hours and Days
Make time each day to read your allocated book for the week/month, as well as any other items you may have bookmarked. Remove distractions such as the television and other items that may interfere with your reading time. Preparing for at least 30-40 minutes a day is a fantastic place to start and will help you create a concrete reading habit because you'll constantly look forward to you're time' that supports your reading goals.
Additionally, you may have a reading day to assist you in remaining committed or catching up on days when you may have fallen behind on your goals.
Read More Like This: Here